Participants
The companies listed below have been registered as participants of the Board. All companies will use the Netherlands Aerospace NDT Board with respect to the certification of their responsible NDT Level 3 personnel, since EASA regulations do require such certification to be established under the general control of the NANDTB.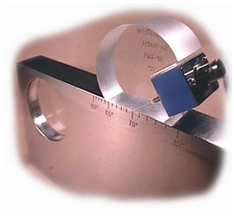 Standard Aero
Goodyear
NLR
Aeronamic
KLM
Chromalloy Holland BV.
TIAT Europe
AAR
Rijnmond Air Services
Fokker Services
Sulzer - Eldim
Heli Holland Technics
Fokker Landing Gear
UTC Aerospace Systems
Epcor
KVE Composites Repair B.V.
To become a participant of the Netherlands Aerospace NDT Board, companies must meet the following criteria: aerospace related, based in the Netherlands and affinity with NDT.